VALENTINE DAY GIVEAWAY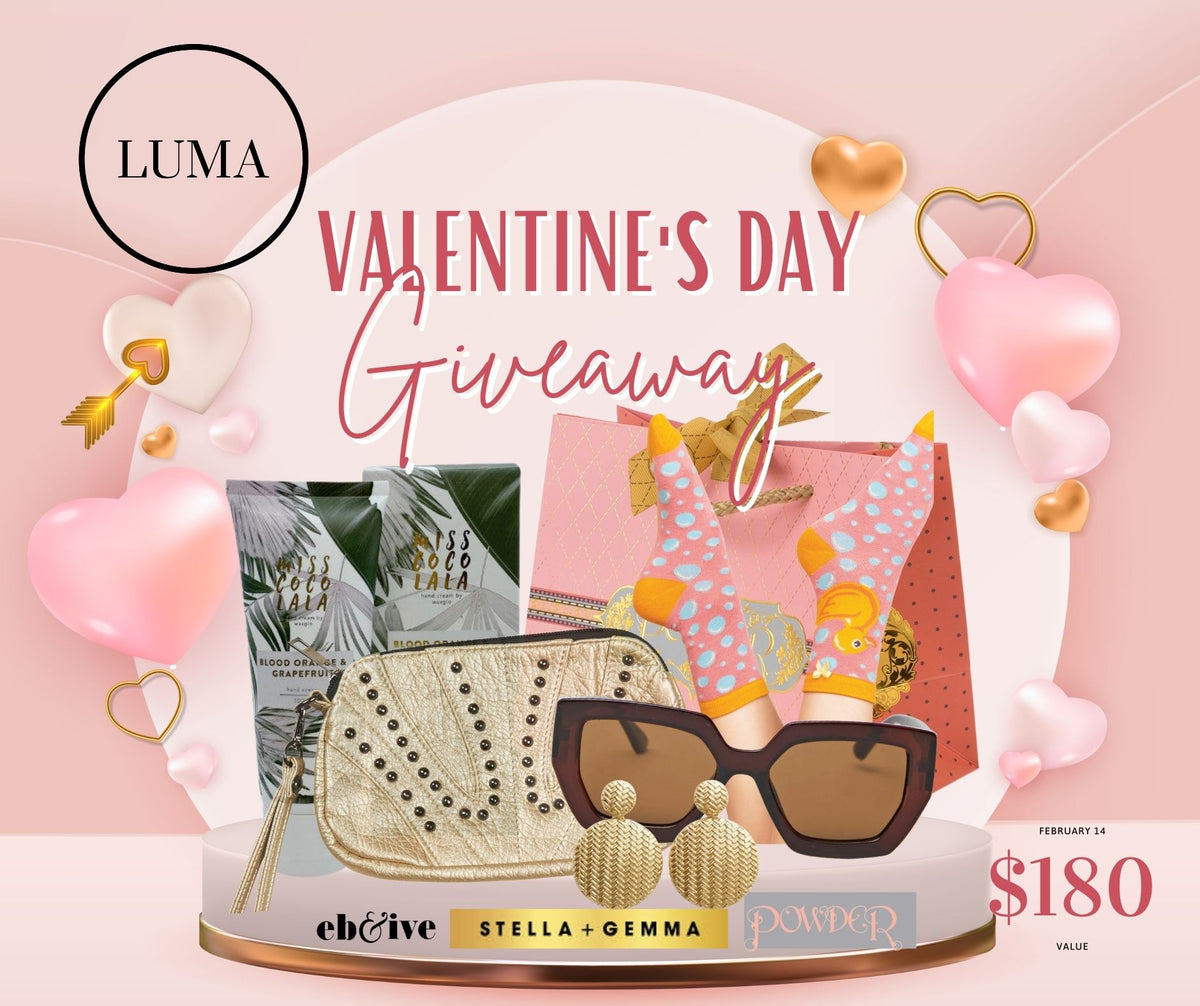 We've put together this gorgeous collection of special things to give away this Valentine's Day.
Let us know about that special person; can be your bestie, your Mum or even yourself!
To enter go to our FACEBOOK and find the post.
Then just LIKE this post and SHARE.
Then COMMENT with the name of the person you would like to win the giveaway.
WIN the LUMA VALENTINE DAY GIVEAWAY PRIZE PACK including:
• STELLA + GEMMA Sunglasses
• WAXGLO Hand Cream
• STELLA + GEMMA Earrings
• POWDER Crew Socks and Gift Bag
The Winner will be drawn at midnight Monday 13 Feb and we will announce the lucky winner on Valentine's Day.
Good Luck Everyone
|
Posted on February 10 2023