For the Love of Linen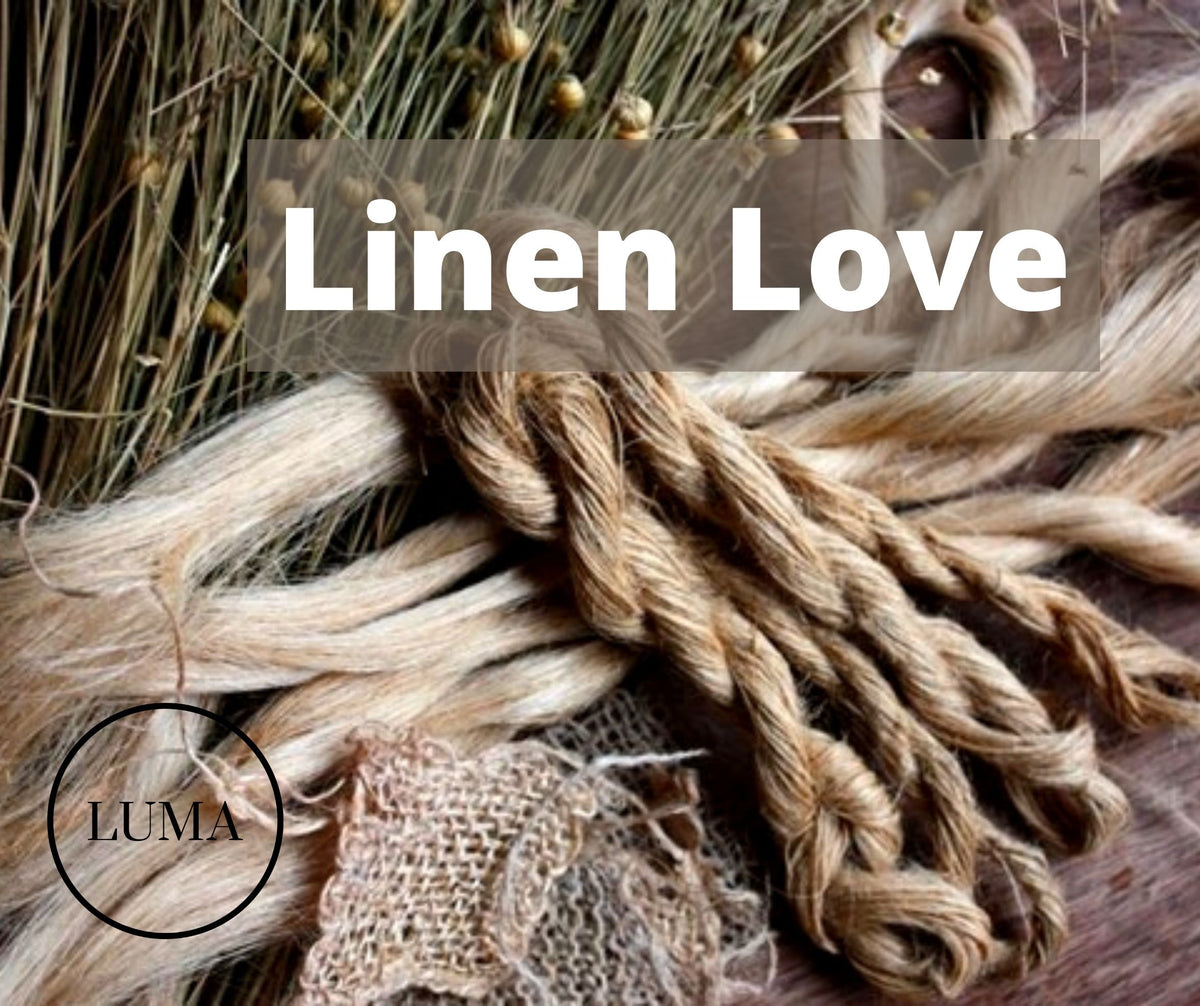 Linen, there are two schools of thought on this luxury fibre we wear, sleep in and decorate with. There are the haters who can't bring themselves to leave the iron in the cupboard and those who embrace the natural qualities and the unique ability of linen to improve with age.
You probably know which camp you're in, but if in doubt you are an iron maiden if you routinely iron tea towels, sheets and garments with crisp collars and have secretly ironed the underwear. This is fair enough if you have the time as you'll be rewarded with crisply ironed linen as was expected in the 90's. If you don't own an iron or it hasn't seen the light of day for ages you will be pleased to know it's now acceptable to embrace creases and in doing so preserve the life of your garment and save time and effort.
Linen is a rare product representing only 1% of all textile fibres.  This natural fibre is sourced from flax which is different to New Zealand flax and looks more like a grass. Linen also produces flaxseed and linseed which is used as food. This plant grows best in European climates and depending on the location and quality is often hand harvested and processed.  
Linen is an ancient fibre with a history of use in garments and bedding going back to 30,000AD. Over time it has been considered a luxury fibre but has been used in very practical ways with the term linen used to describe bedding and household textiles. The fact linen has stood the test of time is testimony to its outstanding qualities and sustainability.
Sustainability
Linen production is eco-friendly and uses considerably less water than other fibres including cotton. Breathability and moisture retention means garments need to be laundered less often.
Once it has reached the end of its lifespan linen quietly decomposes but as the fibre softens with use linen garments tend to be in active use longer than other garments.
Qualities of linen
If fabrics were to compete on their list of desirable qualities then out of the plant based fibres the gold would go to linen and for the animal fibres to wool. They share many positive attributes and are considered sustainable. For more information on fibres and fabric check out our 101 blog posts.
Linen is 30 % stronger and faster drying than cotton and is a great insulator keeping you cool in summer and its long fibres help with breathability of the garment. Breathability influences not only how garments feel but whether they make you sweat and reducing the need for laundering improves the life of the garment. Linen is anti-bacterial and anti-static making it more comfortable to wear and less likely to cling. Reading that list makes me think it is an ideal option for that time of life when natures thermostat is a little dodgy!
Care of Linen
On the downside linen's poor elasticity means it wrinkles easily and there can be moderate shrinkage if not laundered carefully. Looking after your clothes helps extend their life and the key thing with caring for linen is:
Wash either by hand or gentle machine with cool or warm water. Use a light cycle as these garments are rarely badly soiled.
Use a large laundry wash bag as the less agitation is better for the life of the garment.
Use a mild detergent, but no fabric softeners or bleach.
Remove wrinkles and flatten the garment before hanging.
Ideally hang on a coat hanger and air dry out of the sun or flat on a rack.
If you choose to iron, use a medium to hot iron while still damp and avoid ironing sharp creases as this damages the fibres. Use a little steam if necessary and a steamer will also do a good job.
In summary....
Natural fibres tend to be more costly but garments made from linen are usually designed with classic cuts in mind so dollar per wear they provide good value for money and as long as it is cared for correctly the fibre improves with age.
Linen tends to float off the body and without the cling factor gives a more flattering look and an air of sophistication making it suitable for lifestyle garments or more formal events.
Linen clothing creates a holiday vibe. You may laugh given our current circumstances but indulge me for a moment, - wandering through an Italian vineyard or French country garden clasping your glass or strolling along the waterfront with an ice cream in one hand and a grandchild in the other.  Back to reality, while we can manage the ice cream we can also just enjoy our own casual living knowing we look smart, will be comfortable and have made a sustainable choice for our budget and the environment.
Luma is a linen specialist importing a vast range of items year-round. Call in to see our fabulous stock of dresses, pant's, tops and jackets, we'd love to help you find your linen look.
|
Posted on October 12 2021